LinkedIn: Does posting the link to your content in the comments really increase your visibility?
Rumour has it that if you are posting content on LinkedIn, you'll gain more views if you post the link to the content in the comment section of the post, rather than in the actual post. The reasoning? Because LinkedIn favours content that keeps people on their platform over content that has people click away.
But how true is this and is it worth adjusting how we post?
Luckily for us, GrowthRock's have conducted a comprehensive study to help us find out.
We all know that posting content on LinkedIn is an important part of engaging with your network and positioning ourselves as the 'go to' expert within our industry. And for the effort we put in sourcing content and writing a status update to go with it, it would be nice to know that we're getting maximum visibility for it.
So how does this new method differ?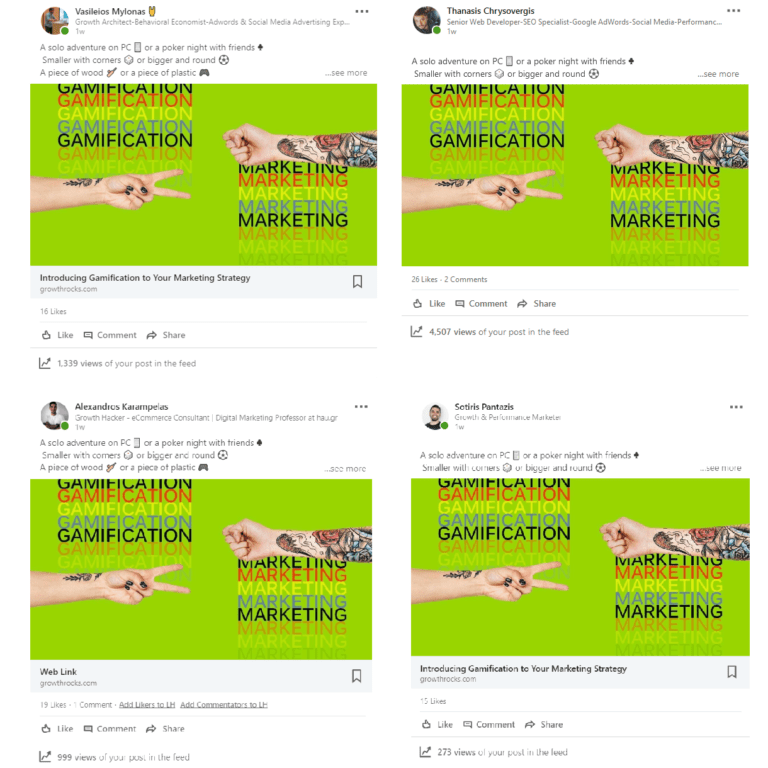 The standard method for posting content on LinkedIn:
Drop the URL into the status update and wait for the item to populate. Write your own comment and delete the original URL. Add hashtags, tag people and post.
The new method:
Upload a photo, write the status update and write 'See the link in the comments box'.
The suggestion is that by using the second method, LinkedIn will favour your content because it keeps the person on the platform.
An 8-week study by GrowthRock seems to indicate that if you post your link in the comments box, and not in the status update, your post will achieve 2.6x more reach.
Worth doing then right?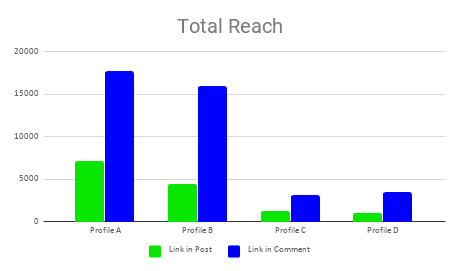 Well it depends what you want – do you want to be seen for sharing helpful content and good insights, or do you want people to click through to your content?
It's an important distinction and one I feel is often missed. I find that too many people are fixated on how many views a post achieves, the number of comments, likes and shares, and are missing the point entirely.
When people scan through their feed they are looking for content that interests them. In order to be interested, they are going to read the first few lines to determine whether the content is for them or not. In making this decision, they are going to read something, and this something, if informative and insightful, will plant a seed about you and stay with them, whether they 'like', comment or share.
Therefore we should be writing our posts to be informative and insightful, and not necessarily to achieve maximum engagement with the classic like, comment, share matrix or click through rate.
Our priority should be achieving higher reach.
But what if you do want someone to click through?
Does having the link in the comments box make it harder for prospects to click through and therefore work against us?
If we've penned a long form blog post we want people to read it, or if our content is part of our marketing campaign, we'll want people to click through.
GrowthRock also tested this (you can view their full methodology here).
The research showed that a link posted in the comments box was clicked 2.7x more.
With the link in the post, the experiment achieved an average of 20 clicks on average, where as when the link was posted in the comment, it achieved 53.5 clicks on average.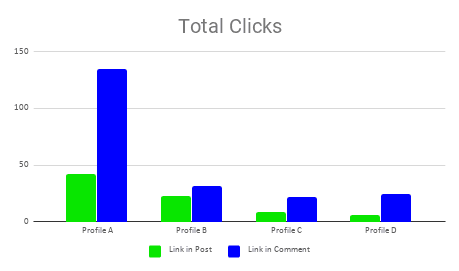 Definitely the winner.
It also turned out that neither method made the content more clickable. The test showed that the click-through rate for the link in the post was 0.0588% and the link in comment click-through rate was 0.0592% on average.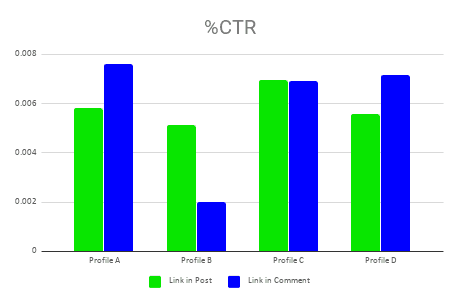 The Conclusion
GrowthRock experiment proved that if you want better reach, more clicks and about the same click-through rate, you should post your link in the comments box. Having the link the the comments as opposed to the actual status update, made no difference to the click-through rate.
posting content on LinkedIn:
Save the article image to your computer
Add the photo to your status update retrieving it from your download folder
Write your status update with the photo and post
Once posted, add the link to as a comment
Are you maximising your LinkedIn Profile?
Your LinkedIn profile is your window to the world. 
Rate your LinkedIn Profile with our new Scorecard and receive our Ultimate Guide to Writing a LinkedIn Profile
Explore Our
Related Blogs
Why Referrals Never CallUse your Current Experience Entry on LinkedIn to build a vital bridge between you and your prospect, and overcome their objections so they pick up the phone and call.How many times have you been told: "I've introduced you to someone who really...
read more
If you're active on LinkedIn and you're doing everything the experts tell you but you're still not getting the type of engagement from prospects you'd expect, here are some clear reasons why this might be happening. In my last blog, I talked about how a poor LinkedIn...
read more